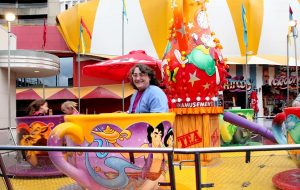 The Australian Science Fiction Foundation has named Dr. Gillian Polack the 2020 winner of its A. Bertram Chandler Award for outstanding achievement in Australian science fiction.
The Chandler Award, which is juried, is given for lifetime achievement in science fiction. In announcing the Gillian's selection, the Foundation noted her significant work in fandom as well as her outstanding fiction, including her Ditmar-award-winning novel The Year of the Fruit Cake.
We here in the Treehouse are delighted to see Gillian's multifaceted skills and projects recognized by the Foundation. Congratulations to Gillian for the award and to the Foundation for making such an excellent choice.