I have just taken a 2,000 mile train trip from Oakland, California, to Chicago, followed by a bus ride from Chicago to Madison, Wisconsin, to attend WisCon. Next week I'll have some WisCon tales, but this week the joys and travails of travel in the United States are on my mind.
First of all, Amtrak's California Zephyr is set up to take passengers through both the Sierras in eastern California and the Rockies in Colorado. So much of the scenery is drop dead gorgeous. Here's a shot from the Sierras to show you what I mean.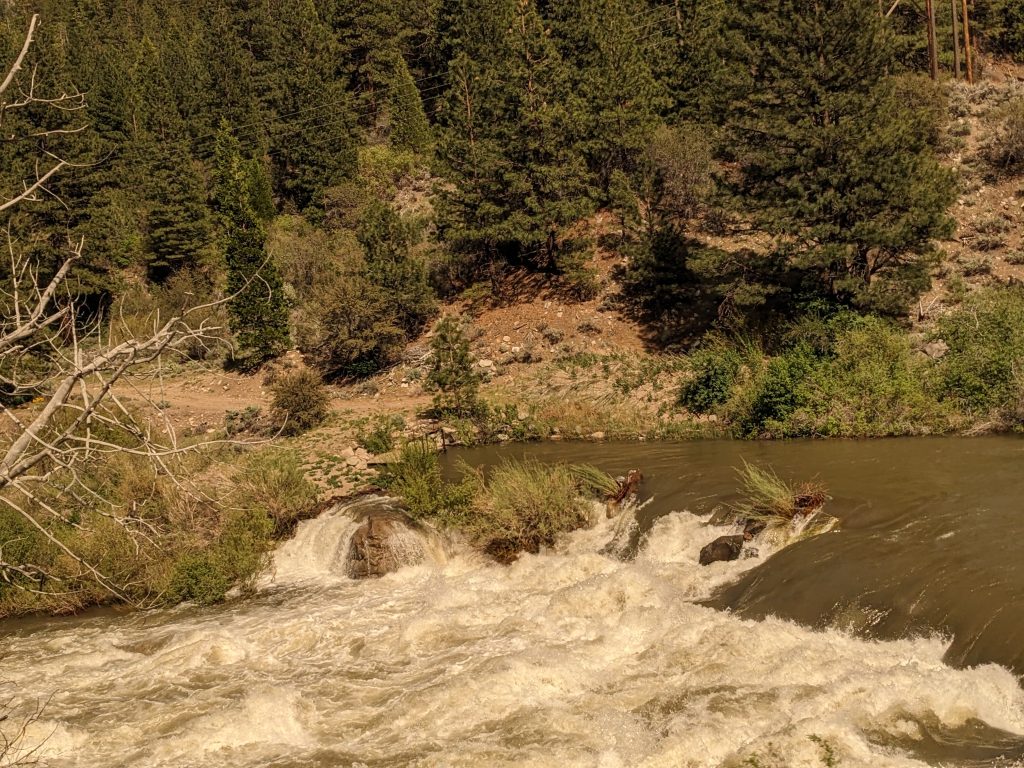 Even after all the development and expansion in the United States, not to mention the amount of mismanagement of our lands, we still have a beautiful country. And the people who plan the Amtrak routes across the west have set up schedules that give you all the best views.
You get to sit on the train and watch the beauty go by. You don't get the details you see when hiking, but you get the big picture in all its glory.
There are back roads throughout the country where you can drive and get views like this, but the nice thing about the train is that someone else is paying attention to where you're going. All you have to do is look.
And by the way, the western United States is as green as I've ever seen it this year. Even the desert had lots of green spots and blooming flowers. There's still snow at higher altitudes. This was a northern route train, of course, though I know the Southern California desert is also very green.
It's hard not to just take pleasure in that, even knowing that the drought isn't over and how much damage was caused by the winter rains. I don't think we'll ever again have the luxury of not worrying about drought, flooding, and other weather disasters brought on or amplified by climate change, but I'm not going to stop enjoying beauty wherever I can see it.
And you can see it by train.
That's the joy. The downside of it is that the trip from Oakland to Chicago takes 52 hours, from Monday morning until Wednesday afternoon. That's 52 hours if the train is on time. Ours was about 4 hours late. Continue reading "What Travel Teaches"…