Once my science classes progressed beyond "the parts of the cell," I loved them. So much so that my college degree is in Biology, which entailed many classes in Physics and General and Organic Chemistry. Fast forward many decades, I had the joy to attend Launch Pad Astronomy Workshop, about which I have previously blogged. But I've never given up my love of Things Prehistoric. Here are two wonderful new stories: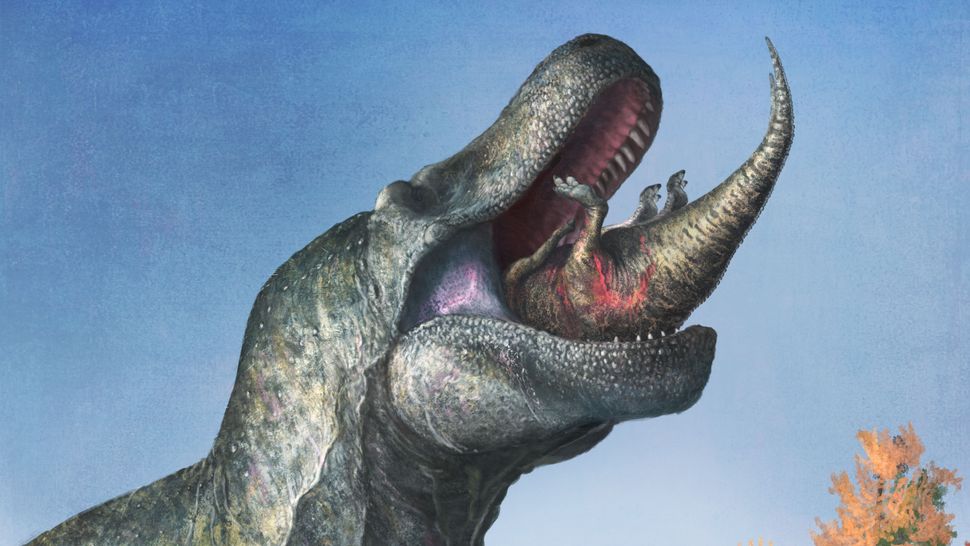 Theropod dinosaurs — a group of bipedal, mostly meat-eating dinosaurs that included T. rex, Velociraptor and Spinosaurus — may instead have concealed their deadly chompers behind thin lips that kept their teeth hydrated and tough enough to crush bones. 
Paleontologists had already suggested that T. rex may have had lips, and there has been debate whether carnivorous dinosaurs looked more like present-day crocodiles, which don't have lips and have protruding teeth, or if they more likely resembled monitor lizards, whose large teeth are covered by scaly lips.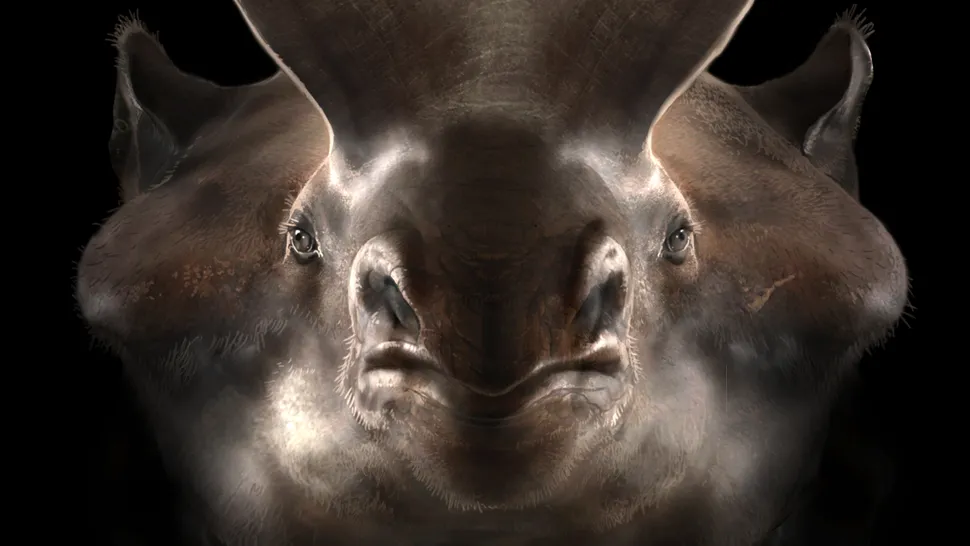 In the aftermath of the dinosaur-killing asteroid impact, a second explosion rocked the animal kingdom. 
This time, it was the mammals that blew up. Rhino-like horse relatives that had lived in the shadow of the dinosaurs became gigantic "thunder beasts" as suddenly as an evolutionary lightning strike,  new research, published Thursday (May 11) in the journal Science(opens in new tab), shows.
"Even though other mammalian groups attained large sizes before [they did], brontotheres were the first animals to consistently reach large sizes," study first author Oscar Sanisidro(opens in new tab), a researcher with the Global Change Ecology and Evolution Research Group at the University of Alcalá in Spain. "Not only that, they reached maximum weights of 4-5 tons [3.6 to 4.5 metric tons] in just 16 million years, a short period of time from a geological perspective."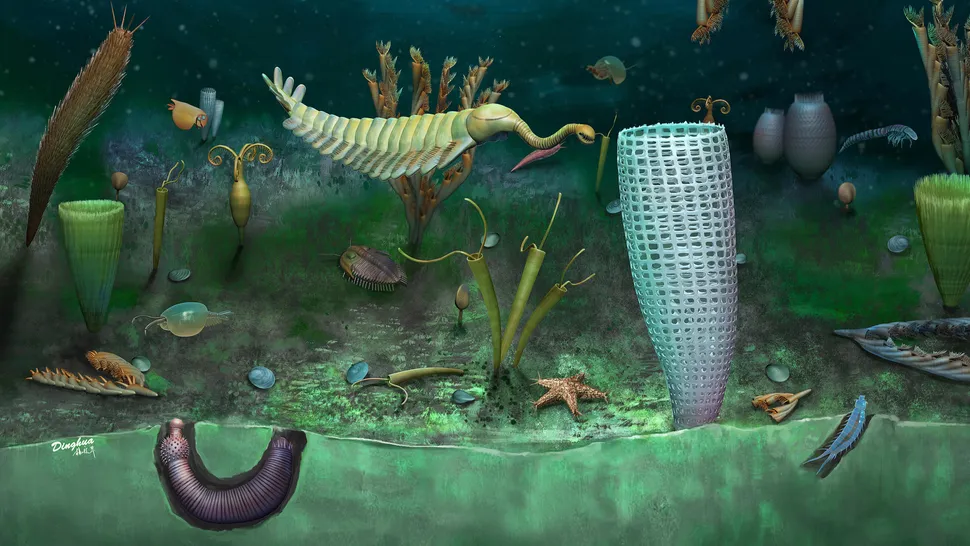 Last year, weird "bramble snout" fossils were documented at the site called "Castle Bank," but new research published May 1 in the journal Nature Ecology and Evolution(opens in new tab) describes the whole fossil deposit.
Hosting a myriad of soft-bodied marine creatures nd their organs, which are scarcely preserved in the fossil record, the site resembles the world-renowned Cambrian deposits of Burgess Shale in Canada and Qingjiang biota in China. The rocks of Castle Bank, however, are 50 million years younger and give researchers a unique window into how soft-bodied life diversified in the Ordovician Period (485.4 million to 443.8 million years ago), according to a statement released by Amgueddfa Cymru – Museum Wales.
Researchers believe they've recovered more than 170 species from the site, most of which are new to science. These include what appear to be late examples of Cambrian groups, including the weirdest wonders of evolution, the nozzle-nosed opabiniids, and early examples of animals that evolved later, including barnacles, shrimp and an unidentified six-legged insect-like creature. The rocks are also home to the fossilized digestive systems of trilobites and the eyes and brain of an unidentified arthropod, as well as preserved worms and sponges.