Since about last May, I've been doing a whole lot of sewing. (Fortuitously, I replaced my ancient sewing machine a couple of months earlier.) Most of it has been masks. With MaskUpNM, a volunteer group, I've been making masks for health care workers, women's shelters, the Navajo Nation and other New Mexico tribes, impoverished school children, and so on.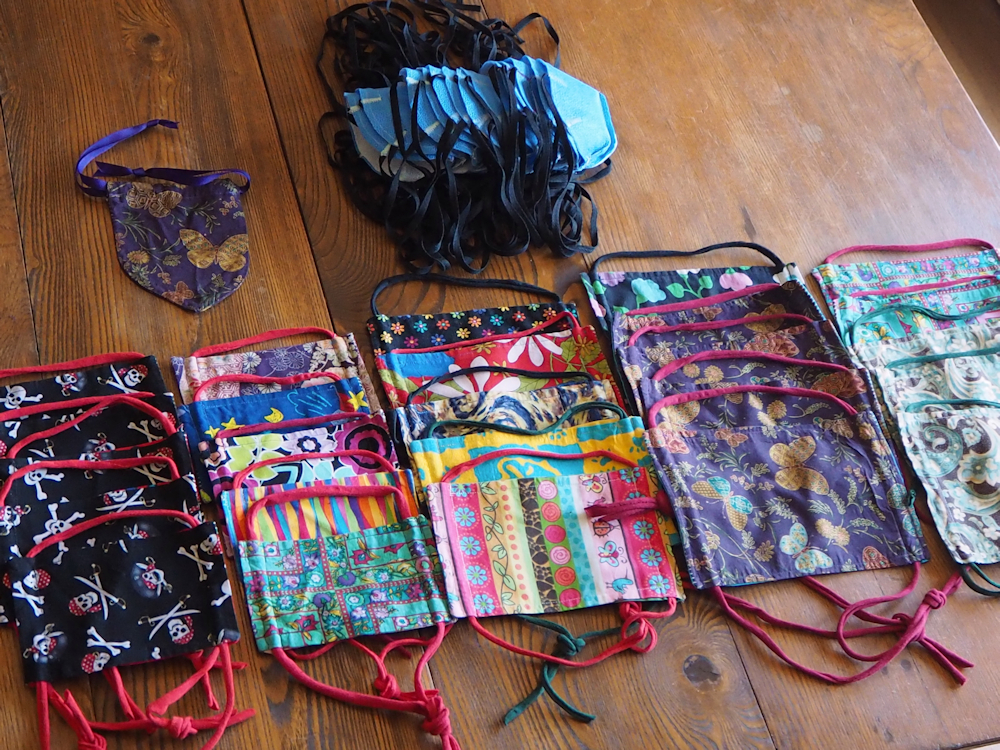 In December, the group started making scrub caps for ICU nurses at local hospitals, who have been exhausted and overwhelmed taking care of Covid patients. Many of them don't get issued scrub caps by their employers, or only get disposable ones that are uncomfortable and wasteful of resources. After replacing my ancient serger, which seized up halfway through this project, I just finished the second round of scrub caps for this effort – 48 caps.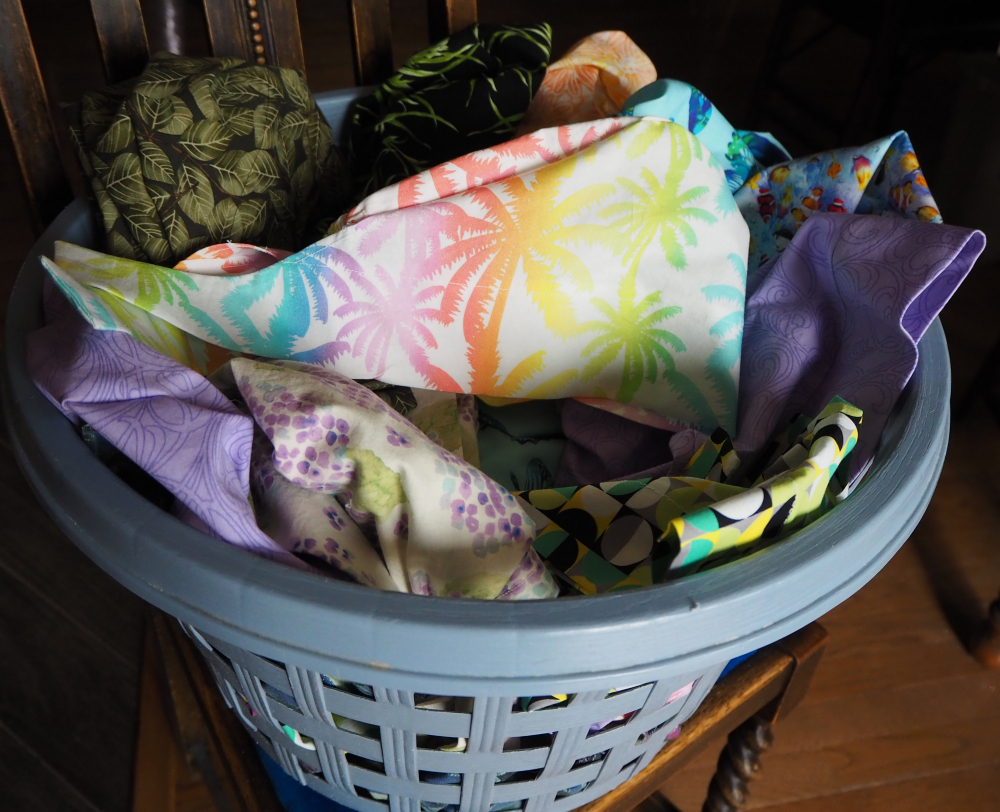 Since I'm blessed with stable finances, I have been purchasing my own fabric rather than using fabric donated to MaskUpNM (they can always use more). This allows me to choose designs I enjoy working with.
Handling these beautiful, colorful fabrics is highly therapeutic for me, which is one of the reasons I keep doing this. And knowing that I am making a contribution, however small, that will improve other people's lives, is also extremely soothing in these chaotic times.