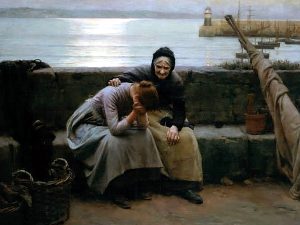 A couple of weeks, I wrote about the importance of taking a break from the war news. Being able to step away is indeed a privilege. Ukrainians can't take a break in the same way that I, living in a nation not at war, can. They may have times when life goes on as usual, depending on where they live, but somewhere else in their own country, cities are being pulverized and ordinary people are the victims of terrorist attacks.
This reminds me of the revelation I had while listening to my Black friends about their experiences in a racist society. What I heard, over and over again, was that the barrage of aggressions, large or micro, is unrelenting. My friends don't get a day off; the threat is always there to one degree or another. I wonder how living in a state of heightened stress or in a neighborhood that all too often resembles a war zone colors perceptions of a war far away. (See comments on hypertension and stress in Black people, below.)
When the Ukrainian war first broke out, there was an immediate outpouring of sympathy and calls for humanitarian aid as well as military assistance. Americans called for easing immigration requirements for Ukrainian refugees. A couple of friends pointed out the disparity in response between the warmth and concern, and action, for Ukrainian victims, as opposed to people of color in distress in other parts of the world: Central American migrants at the border, Haitians, Asians, sub-Saharan Africans, and more. The Conversation examined ways in which the inequitable treatment of those seeking asylum in the United States is based on race and religion. They wrote:
On March 11, 2022, however, the Biden administration provided guidance allowing Customs and Border Protection officers to exempt Ukrainians from Title 42 on a case-by-case basis, which has allowed many families to enter. However, this exception has not been granted to other asylum seekers, no matter what danger they are in. It is possible that the administration may lift Title 42 at the end of May 2022, but that plan has encountered fierce debates.
The different treatment of Ukrainian versus Central American, African, Haitian and other asylum seekers has prompted criticism that the administration is enforcing immigration policies in racist ways, favoring white, European, mostly Christian refugees over other groups.
The uncomfortable truth is that white Americans are more welcoming toward people who look like them, especially people whom they perceive as innocent victims of violence. I would like to think that once hearts are opened toward one group, common humanity will prevail and the same commitment to fairness will be applied elsewhere, but I am not overly optimistic. The challenge of the moment, or so it seems to me, is to find a balance between reminders that Ukrainians are not the only people suffering from violence and oppression today without descending to "whataboutism," that is, dismissing the importance of one case by pointing to others. (The classic humorous example being, "But her emails…")
I think there are ways of bringing up the (non-white) people in need without downplaying the horrible situation in Ukraine. While international aid funds may be finite, caring is not. Commitment to help is not. What would that look like? Perhaps donating to organizations that provide aid to countries around the world, not limited to Ukraine? Splitting contributions between aid organizations? Pressuring our leaders for more just policies, reminding them that just as immigrating Ukrainians need our help, many others qualify for asylum?
Surely, there is enough love to go around.
————————-
There's a correlation between stress, poverty, racism, and ill health. Some studies have shown a relationship between experiences of racism and hypertension in Black people, particularly young Black men1. Stressors repeatedly occurring over time included the death of a family member or close friend (65.2%), having a new family member (32.9%), change in residence (31.4%), difficulty finding a job (24.3%), and fired or laid off from work (17.6%). Involvement with crime or legal matters was reported at least twice during the 48 months by 33.3% of men.2
https://www.cdc.gov/bloodpressure/docs/african_american_sourcebook.pdf
Hae-Ra Han, et al. Effects of stressful life events in young black men with high blood pressure. Ethn Dis, Winter 2006;16(1):64-70