Welcome to the final part of the interview. It's been a  great ride, and I shall miss it. The first question is short and the answers are brief, and the second question is amazing and immense: my guests give some excellent book recommendations, just in time for summer reading. (Or, for those of you who live on the other side of the Equator, winter reading.) This is what I saved most of the pictures for. The books of these writers are each and every one of the suitable to be on lists of reading and rather handy if you give presents at this time of year.

Keep an eye out for more interviews, next year.
Gillian
Gillian
Let me ask a less-askable question. I am actually part-academic (my new scholarly tome is this https://www.hpb.com/products/story-matrices-9781913387914) so even my non-academic questions can sound a bit pretentious. Over the years I've noticed that writers make choices about how much to include that kind of technical analysis in our work. How we focus on story, what story we choose. I'm not going to ask about that, though I'm happy if you want to talk about it.
I'm going to ask – how do you handle people like me, who read your work using such a different set  of lenses? Do you feed us chocolate and pacify us? Engage in heated argument? Run away screaming? Read everything we write that might relate to your work and remind us when you have new books that fit our interests? Or something else entirely?
I experience the first four most frequently. So many writers are happy with me as a fiction writer until they discover this other side to me and then… they metamorphose and I make Kafka jokes to a friend.
It's less-askable because we don't often talk about the relationship between those of us who write and those of us who sped our lives studying that writing.
Ron:
Hmmm. I don't know how I "handle" people who read or talk about my work.  I can say with certainty that I don't generally think a lot about the reader when I'm writing. I probably used to, but I've come to embrace the idea that I can't let anyone else decide what I'm going to write or to say. I'm me. I need to write stories that matter to me, and if I do that then I figure I'll make something that will hit a few folks where they live. Now, that said, the idea of being academically analyzed as a writer just kind of flummoxes me. I mean, good luck with that.
Mike:
I know there are writers who say not to look at reviews and whatnot, but I do spend a little time reading what readers and reviewers say about my work. I can't say that reviews or other commentary have ever obviously influenced my writing going forward, but I find the process interesting and as long as I'm in the right headspace it's kind of entertaining. Not that reviews don't also disappoint and frustrate on occasion.
So, yeah, people are weird, including me. At the end of the day, critical or not, I try to just be happy someone spent their time with me. Of course, I stress the "try."
Gillian:
One last question – can you tell us about five books we should read?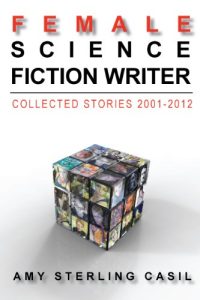 Amy:
As to five books I think people should read, let me rephrase that. Most of these books are ones that I personally enjoyed, and which I found to be engaging with students while teaching.
1. An Anthropologist on Mars, by Dr. Oliver Sacks (1995) – This is probably the best collection of Dr. Sacks' essays and I believe, was one of the his collections, if not the first. Our publishing industry is bad, and I'm sure you have all been following the news about the merger process with Penguin Random House and S & S – well, someone, somewhere, somehow picked up Oliver Sacks – I know most of these essays were originally in the New Yorker. This book covers stories ranging from Dr. Carl Bennett (in reality, Dr. Mort Doran), a Canadian SURGEON with severe Tourette's Syndrome, to the final chapter, which is a case history of Temple Grandin, who is today, one of the world's most famous people with autism (full autism, not Asperger's). I can't overestimate the influence that this book had not only on me, but on many students. It opens a window to the life of the mind for diverse minds – and his writing and approach is the exact approach I want to take: empathetic, and using Rogerian argument/methods.
2. Wonderful Life: The Burgess Shale and the Nature of History (1989) by Stephen Jay Gould – Stephen Jay Gould wrote countless books, and many of them are collections of his essays in Natural History. To me, this book is special because it opened a window into the world of the pre-Cambrian Burgess Shale animals, including Wiwaxia and Hallucinogenia. I loved this book so much and it's still in my one "box of books" which contains signed first editions (to me) – that I brought from California to Florida when we moved. Some of the descriptions of the animals are dated because of subsequent research. But it's still an amazing glimpse into one of the earliest times of natural prehistory. And, I have a cool story about it – when I was in grad school at Chapman University, one of the full professors was a great enthusiast of the well-known UK novelist John Fowles. This professor (Mark Axelrod, rhymes with total prick) had established the "John Fowles Center" which was literally just words on paper. Our 10-student seminar was able to meet with Fowles, who traveled to Southern California – straight from Canada where he'd been able to view the Burgess Shale and study some of the animal fossils. Fowles was a great natural historian himself and so here we are in this 10-student seminar room and students are asking him questions. He mentioned having visited the Burgess Shale and I asked if he'd read Gould's book. Fowles' face immediately lit up and he said, "Yes, I have, it's one of my favorite books." It turned out that Fowles' favorite of the animals was "Wiwaxia" – I said I also liked Hallucigenia. No one else in the room including  ̶p̶r̶i̶c̶k̶  Axelrod could participate, not knowing Gould's book, the Burgess Shale, or the animals. This was further compounded by  ̶Ax-p̶r̶i̶c̶k̶-lerod having a mini-stroke when Fowles asked about the numerous blooming Jacaranda trees outside the second-floor conference room window and I said, "they're Jacarandas, my aunt loves their pods but most people love the lavender flowers." – Auuugggh! Ax-p̶r̶i̶c̶k̶-lerod totally hit the roof. And then Fowles and I went for a walk around the campus with him asking about plants he didn't know and explaining the many he did – ha ha, much later Axelrod threw a book at my head in another seminar and gave me the most horrific "recommendation" letter anyone could ever receive and one which I could not, and never did use, featuring a comment like, "She will present a very appealing appearance in the classroom."
3. Wide Sargasso Sea (1966) by Jean Rhys – I was not assigned this book to read in undergraduate or graduate school, but I believe I did use it in some academic contexts. This book tells the story of Bertha Rochester, the "crazy lady" in the attic from Jane Eyre that terrorizes Jane and ultimately sets the house on fire, leading to Mr. Rochester's blindness. I can't praise this book highly enough. It's a compelling story, masterfully-created, and it tells exactly how Bertha, a beautiful Creole heiress, becomes the "Crazy Lady in the Attic." This features multiple voices throughout the book; it's just amazing.
4. Sally Hemings (1979) by Barbara Chase-Riboud – I read this book from the library as a "book about a woman." It tells the story of Thomas Jefferson's slave and mistress, Sally Hemings and her relationship with him. This book influenced me powerfully and similarly to Wide Sargasso Sea, is a story of a woman's life subsumed by being involved with a much more powerful man. I also recommend another book by Barbara Chase-Riboud, called Valide, which is the story of Abdulhamid, a French-Creole woman who was captured as a young teen and made part of the Sultan of the Ottoman Empire's harem – and ultimately becomes the ruler of the Ottoman empire through her survival skills and raw intelligence.
5.  Freakonomics (2005), by Stephen J. Dubner and Steven Levitt – I assigned this book in second-semester composition and rhetoric classes, and while it didn't inspire the engagement and transformation of Dr. Oliver Sacks' An Anthropologist on Mars, it did make an impression and inspire students to look more closely at "commonly-held" wisdom. The original Freakonomics features Venkatesh, a U Chicago grad student who discovered the same business structure in streetcorner drug dealing as occurs in major corporations like McDonalds. Another "highlight" (or shall we say "lowlight") of the Freakonomics universe is the phenomenon of Bagel Man, whose 20+ years of delivering bagels to large corporate and using an honor system for payment showed him that the higher up he went in the floors, i.e. up to the VP and C-suites, the more people cheated on paying – for example, paying $1 and taking 5 bagels. And then there was the Chicago Teachers cheating scandal (they were paid bonuses for better test results in their classrooms and the tests from their classrooms showed mathematical proof that the teachers were erasing wrong answers and coloring in the correct ones… This has been made into an entertaining movie with a feature by Morgan Spurlock and a much, much better and more fascinating one about Sumo wrestling cheating (yaocho) by the amazing Alex Gibney. Here is a link to the Alex Gibney portion of the film (how could I forget that? – Steven Levitt, the U Chicago microeconomist – is probably most famous for using math to expose the Chicago teacher standardized test cheating and in Japan – showing that Sumo was rigged which destroyed everyone's minds along with revealing that the Sumo schools are so cruel and tough, young wrestlers have died). Dr. Levitt lost his infant son to meningitis – I corresponded with him  about that and about student responses to Freakonomics.
Of course there are many books of fiction which have influenced me – from Ray Bradbury and Harlan Ellison's collected stories to… wait for it… the book that connects me and Bruce, the Instrumentality of Man by Cordwainer Smith.
For my own book, I would recommend Female Science Fiction Writer – and the audiobook version especially. There is a review from a harasser on the eBook right now. Amazon would never remove, as they won't even remove reviews made by neo-Nazi white supremacists.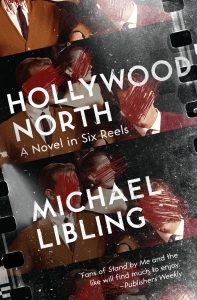 Mike:
Sheesh, get me gabbing and the floodgates open. (What was that baloney I said about me being more of a "listener?") I get the feeling I've gone a wee bit overboard here…
I'm a sucker for author biographies and autobiographies, and many come immediately to mind. Act One by Moss Hart. Philip Roth: The Biography by Blake Bailey. Mordecai: The Life & Times by Charles Foran, and Salinger by David Shields. Astounding: John W. Campbell, Isaac Asimov, Robert A. Heinlein, L. Ron Hubbard, and The Golden Age Of Science Fiction by Alec Nevala-Lee. …All have inspired to one extent or another. All have informed. And most have also proven disheartening, revealing a side to a much-admired author I not only never knew, but probably never wanted to know. While the aforementioned deliver in each of these ways, none has hit harder or stayed with me longer than And So It Goes: Kurt Vonnegut: A Life by Charles Shields. I loved the Vonnegut surrogates of his novels and the Vonnegut of commencement address fame, but the real-life Vonnegut is not quite so warm and fuzzy a character. As flawed as Vonnegut was, however—like who isn't?—this beautifully researched and fast-paced bio brings him to life with a style and verve you won't forget, no matter how painful or distressing the content. This is a perfect example of the need to separate author from art, a rule of thumb that applies to Salinger and Roth, as well.
The first two science fiction novels I read were Winston Juveniles culled from my grade school library: Find the Feathered Serpent by Evan Hunter and Danger: Dinosaurs! by Richard Marsten. In fact, the author of both was Evan Hunter, whose most famous pen name was Ed McBain of 87th Precinct series fame, and whose real name was Salvatore Albert Lombino. These were the books that introduced me to the possibilities of time travel and I was hooked from the get-go. To this day, the sub-category remains my favorite type of SF. Again, it's tough to single out one. Robert Silverberg's Up the Line, Jane Yolen's The Devil's Arithmetic, and the more recent All Our Wrong Todays by Elan Mastai are memorable reads. But I don't think any time-travel novel covers off all possible paradoxes better than David Gerrold's The Man Who Folded Himself. If time travel stories appeal, this is a must-read.
Most of my stories bring some element from my own life into play, hardly unusual for most writers of fiction. And no author in or out of the speculative field does this better than Bruce McAllister. His recent collection, Stealing God and Other Stories, is a Master Class in the craft of short fiction. And in many of these stories you'll find the seeds of what would become his masterwork—The Village Sang to the Sea. Set in a small coastal village in Italy during the early 1950s, McAllister touches upon his life as a navy brat living in a world far removed from what most of us have ever known. A stunning mix of memoir and fantasy, I defy anyone to read this and not come away deeply moved. Wistful. Nostalgic. Eerily beautiful. Frankly, I could have listed this book five times.
Among my non-fiction recommendations are Hollywood Under Siege by Thomas R Lindlof, High Noon: The Hollywood Blacklist and the Making of an American Classic by Glenn Frankel, Naming Names by Victor Navasky, Shadow Divers by Robert Kurson, and The Accidental Terrorist by William Shunn—the history of the Mormon church interwoven with the author's own experiences as an LDS missionary in Canada and the terrorist act his mission precipitated. But if I were to name only one, it would have to be The Devil in the White City by Erik Larson—the story of the architects behind Chicago's World Columbian Exhibition in 1893 and how H.H. Holmes used it to his homicidal delight. No piece of horror fiction can touch this non-fiction masterpiece for the dread it instils.
While my fiction tends to be cross-genre, incorporating quirky mainstream, fantasy, horror, and mystery, the novels I've enjoyed most over the years are westerns. Yeah, westerns! Not sure why this is, other than the fact I grew up attending Saturday matinees in the 1950s and 1960s, and western movies ran neck and neck with science fiction as top attractions. Yup, the spirits of Roy Rogers, Hopalong Cassidy, and Johnny Mack Brown reside forever within. And recapturing that time, place, not to mention unrivalled sense of awe and adventure, are Cormac McCarthy's All The Pretty Horses, Patrick deWitt's The Sisters Brothers, and my all-time favorite single novel in any genre, Larry McMurtry's epic Lonesome Dove. Yup, Lonesome Dove! It took a dozen tries before I got into it, but there was no looking back from that point on. The characters. The narrative and intertwining storylines. The unpredictability. The sweep. Forget it's a western! Pure and simple, Lonesome Dove is everything great fiction should be. A few years back, in another interview, I quoted a blurb from the back cover of the 1985 paperback edition. Forgive me for doing the same here.  Lonesome Dove is "a love story, an adventure, an epic of the frontier … the grandest novel ever written about the last defiant wilderness of America." As I said then, I still say now: This pretty much nails it. Lonesome Dove does not disappoint.
As for selecting a novel of my own, it's easy, since I currently have only one available, though a second is coming next year. Hollywood North: A Novel in Six Reels is set in my old hometown of Trenton, Ontario and is inspired by true events, including the town's little known and frequently bizarre history. Like Bruce McAllister's work, mentioned above, Hollywood North combines fiction and memoir. While the publisher(s) classified it as horror, I prefer how Sheila Williams, editor of Asimov's Science Fiction Magazine, described it: "A beautifully deceptive mystery and fantasy noir novel. The book is filled with humor and heartbreak and great homages to classic films." My second novel, The Serial Killer's Son Takes a Wife is an unsettling, off-kilter thriller. Character-driven, with sharp streaks of horror and dark humor, it's coming from WordFire Press in fall 2023. But I think I've already mentioned this once or twice or twenty times.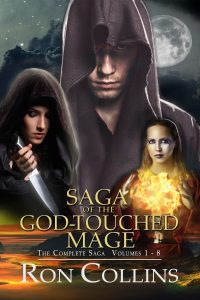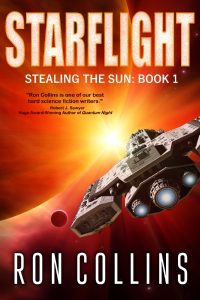 Ron:
Five book recommendations…hmmm…
I've recently read three books that I've really enjoyed.
Duramen Rose, by Andrew L. Roberts is a stunning work of free prose fiction centered on World War I. I couldn't let go of this story for days afterward.
I thought The Page Turners, a novella by DeAnna Knippling was a fun real-world fantasy with a touch of time travel in it—set on a train in the 1920. Wonderful.
I liked Detransition Baby by Torrey Peters for its dive into the transgender world. It's stuck with me. Interesting story. Strong characters.
I very much enjoy N. K. Jemisin's short fiction collection How Long 'til Black Future Month? Like most collections, some of its stories hit me more strongly than others, but it's one of those collections I go back to and pick a story at semi-random to reread.
And I always like to recommend Mike Resnick's Kirinyaga, which I find great because it's essentially a novel told in a bunch of short stories. Every story itself is fantastic (most of them were award winners, after all). But then together then combine to a whole that can transcend itself. So I love it for it's technical merits as well as its science fictional artistry.
Gillian:
Last but certainly not least, something about my guests! (I asked them for brief bios, just in case any of you are terribly curious.)
Amy Sterling Casil is a science fiction, fantasy, and nonfiction writer. She is a 5th-generation Southern California native and recent emigre to Florida's Gulf Coast. Amy is a Nebula Award nominee who has published 48 books. Find her essays on Medium and visit her website at www.amysterlingcasil.com.
Michael Libling is a World Fantasy Award finalist whose short fiction has appeared in The Magazine of Fantasy & Science Fiction, Asimov's Science Fiction, Realms of Fantasy, The Year's Best Fantasy & Horror, The Year's Best Science Fiction & Fantasy, and many others. His first novel, Hollywood North: A Novel in Six Reels, was published by ChiZine and Open Road Media in 2019. His second novel, The Serial Killer's Son Takes a Wife, is forthcoming from WordFire Press in 2023. Creator and former host of the long-running CJAD Trivia Show in Montreal, Michael is the father of three daughters and lives on Montreal's West Island with his wife, Pat, and a big black dog named Piper. Among other things, he claims to be one of only a handful of North American authors who has never owned a cat. You can find out more about him at www.michaellibling.com, where he has been known to blog on occasion.
Website: http://www.michaellibling.com
Ron Collins is a best-selling Science Fiction and Dark Fantasy author who writes across the spectrum of speculative fiction.
His SF series Stealing the Sun has topped Amazon's Hard Science Fiction charts. His fantasy series Saga of the God-Touched Mage reached #1 on Amazon's bestselling dark fantasy list in the UK and #2 in the US. His short fiction has received a Writers of the Future prize and a CompuServe HOMer Award, and his short story "The White Game" was nominated for the Short Mystery Fiction Society's 2016 Derringer Award.
He has contributed a hundred or so short stories to Analog, Asimov's, Fiction River Anthology Series, and several other professional magazines and anthologies.
He holds a degree in Mechanical Engineering, and has worked to develop avionics systems, electronics, and information technology before chucking it all to write full-time.
Ron's website is: www.typosphere.com.
Follow Ron on Twitter: @roncollins13