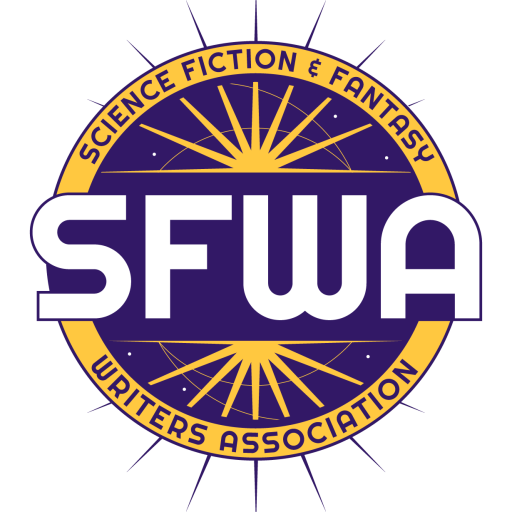 On October 30, the SFWA Board and the SFWA Legal Affairs Committee sent the following letter to the US Copyright Office in response to their August 2023 Notice of Inquiry regarding copyright law and policy issues in artificial intelligence, which is part of their AI Initiative.
We are aware that there is a wide range of opinion on the subject within our community, but the issues of known damage to fiction marketplaces and threats to original IP copyrights that these new AI tools pose must be made known to bureaucrats and lawmakers recommending and making policy. By doing so, when consensus emerges about the proper use of generative AI in art, we can ensure that such AI is created and utilized in a way that respects the rights of creative workers.
In the near future, we'll have the opportunity to read other letters submitted to this call for comments, and both SFWA and individuals will be able to review them and respond. We invite all our members, but especially those writers working in gaming and comics, to make known the effects you are seeing of artificial intelligence on your careers, for good or ill.
We will continue to study this issue and speak up where we feel we can do good. The more we learn from our membership, the more effective we will be.
The SFWA Board
TEXT OF LETTER
The Science Fiction and Fantasy Writers Association (SFWA), formerly Science Fiction and Fantasy Writers of America, is a 501(c)(3) nonprofit organization whose mission is, in part, to support, defend, and advocate for writers of science fiction, fantasy and related genres. Formed in 1965, SFWA currently has over 2,500 commercially published writers in those genres across various types of media. Its membership includes writers of both stand-alone works and short fiction published in anthologies, magazines, and in other media. SFWA is not a subsidiary of any other entity. SFWA has no subsidiaries or other ownership interest in any other organization that may be affected by the Copyright Office's policies on AI.
It is in that capacity that we write this letter in response to the Copyright Office's call for comment on issues raised by artificial intelligence systems. As creative writers who have long had an eye on the future, we are no strangers to the concept of artificial intelligence; indeed, the work of our members is frequently mentioned by the people who over the years have made progress in that field. We have long anticipated these developments and have thought deeply over the years about its promise and pitfalls. With this in mind, it is with much regret that we cannot yet speak in favor of using AI technology in the business of creating art.
The current crop of artificial intelligence systems owes a great debt to the work of creative human beings. Vast amounts of copyrighted creative work, collected and processed without regard to the moral and legal rights of its creators, have been copied into and used by these systems that appear to produce new creative work. These systems would not exist without the work of creative people, and certainly would not be capable of some of their more startling successes. However, the researchers who have developed them have not paid due attention to this debt. Everyone else involved in the creation of these systems has been compensated for their contributions—the manufacturers of the hardware on which it runs, the utility companies that generate their electrical power, the owners of their data centers and offices, and of course the researchers themselves. Even where free and open source software is used, it is used according to the licenses under which the software is distributed as a reflection of the legal rights of the programmers. Creative workers alone are expected to provide the fruits of their labor for free, without even the courtesy of being asked for permission. Our rights are treated as a mere externality.
Perhaps, then, creative workers uniquely benefit from the existence of these artificial intelligence systems? Unfortunately, to date the opposite has been the case: SFWA has thus far seen mainly harm to the business of writing and publishing science fiction and fantasy as a result of the release of AI systems. Continue reading "SFWA's Statement on Artificial Intelligence"…