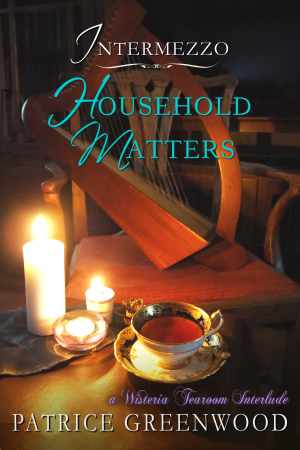 The humans in the treehouse think they can sneak things past us, but we crows see all. One of the humans, Pati Nagle, has just published a book, Intermezzo: Household Matters by Patrice Greenwood. That's not the name she uses around here, but humans are funny sometimes.
This is a short book, all about characters in a series of mysteries. Here's the announcement she tried to sneak by us.
She calls this an ebook, which seems to mean that it exists only in the imagination, but she says there will be a version on real paper soon, with a shiny cover. Those are more fun for us.