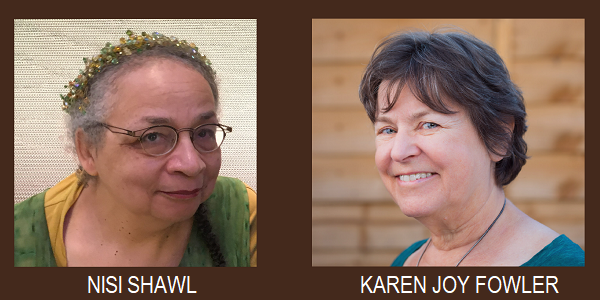 FOGcon, a science fiction convention usually held in the California Bay Area in March, is putting on virtual events. On Saturday April 30, at 5 pm PDT they are doing the next in their Authors Read! series. Nisi Shawl and Karen Joy Fowler are the featured readers.
This event always includes a group of additional readers doing five-minute segments. As someone who has been a huge fan of Karen's work since I stumbled across a small short story collection in a science fiction bookstore in New York City some time in the 1980s and an equally huge fan of Nisi's work since I met her when she was assisting my Clarion West class in 1997, I could not resist the chance to read with them.
So I'll be one of the rapid readers along with Cliff Winnig, Karen Brenchley, Frank Coffman, Carol Dorf, Joshua Wilson, Heather Rose Jones, Don Simpson, and Monique Collins.
See bios of all the readers here. Register for this free event here.