Editor's Note: I decided to update another post I wrote several years back about the work of David Graeber.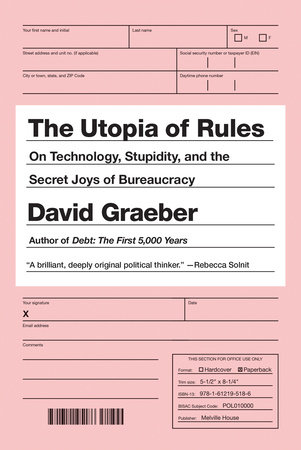 David Graeber has a different – and delightful – explanation for why we don't have flying cars, not to mention Moon colonies and the other futuristic advances we were promised in the 1950s and 60s.
In a word: bureaucracy. Not just the usual kind that we all suffer with on a regular basis, though that's part of it, but a more intentional kind. Graeber's theory, set out in his delightful book The Utopia of Rules, is:
There appears to have been a profound shift, beginning in the 1970s, from investment in technologies associated with the possibility of alternative futures to investment [in] technologies that furthered labor discipline and social control.
He rejects the argument that the future we were expecting was unrealistic in favor of one finding an intentional effort to derail the imaginative futures thought up by creative types ranging from Gene Roddenberry to Larry Niven.
And he concludes that one of the results of this shift has been to move science fiction more fully into a "pure fantasy" niche:
Science fiction has now become just another set of costumes in which one can dress up a Western, a war movie, a horror flick, a spy thriller, or just a fairy tale.