Treading Lightly is a blog series on ways to lighten our carbon footprint.
---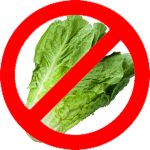 Remember all the spinach recalls a couple of decades ago, because the farms were watering with contaminated water and people were getting sick from eating the spinach?
Or more recently, the "throw away your romaine" warnings, for the same reason?
I've been fed up with commercial produce for quite a while. This is yet another area where we (humanity) have allowed profit to take precedence over the well-being of people, not to mention the planet. That's why I started growing my own lettuce hydroponically a couple of years ago. "I'm going to grow my own damn romaine," I said when I started. Continue reading "Treading Lightly – Grow Your Own"…