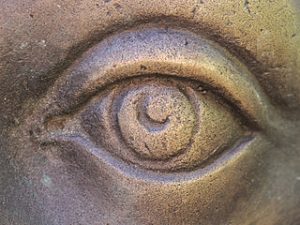 As I write this, the Derek  Chauvin trial is still under way, another Black man has been shot by law enforcement, and a Black Army officer has been brutalized and his life threatened. As outraged and saddened as I am by these heinous events, I also remember a time when I served as a juror on a civil trial that pitted law enforcement against a Black victim. This was many years ago, a time before Black Lives Matter, a time when it was assumed that police actions, no matter how brutal, were acceptable and justified. The case received no notice. It made no difference, except to me and, I hope, the plaintiff. But I think it's worth telling now.
The events, as I remember as related in the course of the trial, were that two law enforcement officers stopped a car for a broken tail light. It was at night in a fairly well-to-do area. The driver was a young Black man. In the course of the traffic stop, the officers beat him so badly as to leave him with permanent injuries and needing years of recovery. The officers would have had us, the jury, believe that their actions were necessary. The plaintiff asserted that he posed no threat and offered no resistance.
The two officers were white, and they were at least six feet tall, muscular, and clearly fit. The Black man was small, about my size (I was 5'3"), lightly built, well-spoken, a professional. As the testimony proceeded, I found myself more and more appalled by what happened, and more incredulous that two trained officers could not have found a non-violent way of managing a routine traffic stop.
After we heard the testimony, we were instructed as to the law that we must follow, which required that the officers have malicious intent, or something to that effect. We wrestled with the language of the law and with how to interpret it in light of the events. For myself, my conscience and my sense of what is right and just were far more compelling. It was luminously clear to me that the plaintiff had been horribly beaten for no other reason than being a Black man. That the officers, who were supposed to act in a responsible, fair manner, were guilty of a gross abuse of power. Through the deliberations, I argued passionately for justice as I saw it. Some of my fellow jurors were already of my opinion, others were persuaded by my arguments, and a few insisted the case did not fulfill the letter of the law and the officers were justified.
In the end, however, we found for the plaintiff. (A civil trial does not require a unanimous vote.) The jury did not award him everything he asked. There were no punitive fines, but reimbursement of medical expenses and, if memory serves, a portion of lost income. After the trial, the plaintiff's attorney said she was not able to tell us before, but the award of just a single penny in a trial of this sort meant the plaintiff could now take the case to Federal court for civil rights violations (or a similar next move—I may be fuzzy on the exact details). I will never forget the look on the Black plaintiff's face after we delivered our verdict. I don't know if was hope or amazement or relief. In that moment, I felt myself part of something greater: a very small step toward justice.
There is more to this story, a post-script as it were. The judge thanked us for our service and then advised us to leave the area as soon as possible. The year was 1992. The jury in the Rodney King case was about to deliver their verdict, and protests were expected. Outside the court house, the streets were almost deserted except for police vehicles. My usual bus was not running because the route had been blocked. Eventually I made my way home on another bus, watching the fires from the freeway.
I'd like to think that what I did, that infinitesimal step towards a more just society, made a difference. The temptation, though, is to become discouraged and stop trying. I've learned since that giving up is a luxury born of white privilege. My Black friends don't get to take a vacation from racism because it's difficult or terrifying. Today, almost 30 years later, white law enforcement officers are still brutalizing Black people.
I am reminded of a teaching in my own tradition, (Pirkei Avot, Ethics of Our Fathers, part of the Talmud), attributed to first century rabbi Tarfon:
"You are not obligated to complete the work, but neither are you free to desist from it." (2:21)
Let us persist, then, and accomplish what we are able, knowing that the next generation will take up the task after us.