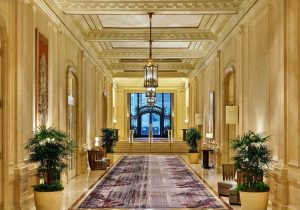 Cities are palimpsests. Growing up in New York, I saw constant evidence of this: tear down a building and there would be a painted advertisement from the early 1900s, or the brick outline of an earlier neighboring building. Restaurants that were a feature of my childhood streets are barely a memory now: gone. In New York the only constant, really, was change.
I don't know any city as well as I know my home town, but I've gotten pretty settled in San Francisco, after nearly 20 years here. So a few years ago I started potching around with an idea for a fantasy novel set in San Francisco, which gave me an excuse to go places I hadn't gone, or revisit places I'd been before, and start weaving them into the book.
And then came the pandemic.