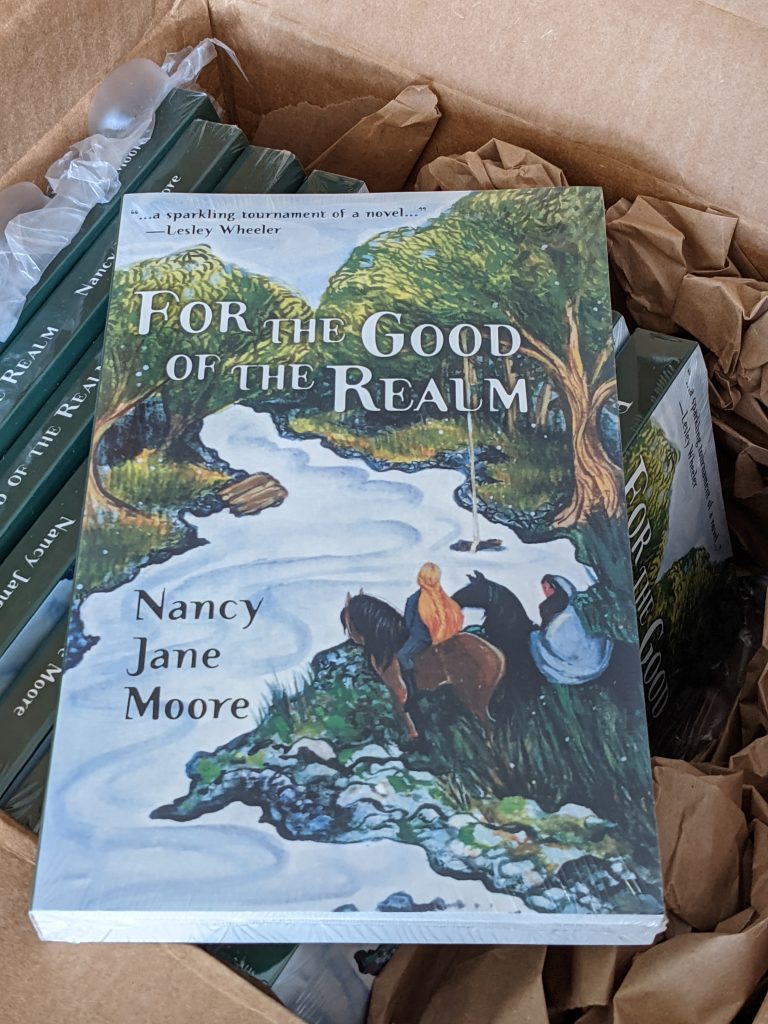 I finally got my author's copies of For the Good of the Realm. (The post office seems to be particularly slow in sending books these days.)
So wonderful to finally hold the print version in my hands. I've had the ebook versions since right before it came out, but while they're great for reading, you can't hold them.
If you want one of your own, you can get one directly from Aqueduct Press, from Bookshop, or from the usual places.